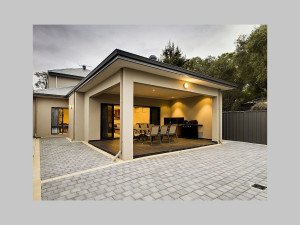 Making house addition plans is no easy feat. It can be a daunting and stressful experience for you especially if you intend to do it yourself. A lot of people try to do this on their own thinking that it would be too costly to hire professionals to do everything. Little do they know that not all design companies are expensive. At Anthony and Associates, we know that building a new space in your house can be costly that is why we try to keep our prices reasonable.
You can ask us to do not just your house addition plan or your house extension plan, but we can manage the entire project for you as well. We can oversee everything from start to finish. That means from the design process until the project is completed. It will not be an issue if you already have contacted your own builder because we can work with your builder. For those who do not have a builder yet, we can look for a builder for you.
Are you still unsure if you want to build up or you want to build outwards? Do not worry we will help you make the decision. We can give you ideas and weigh the pros and cons so you can decide on what is best for you and your home. But it usually boils down to two things: budget and free space. For people who have a lot of free outdoor space, building outwards or a house extension plan will be beneficial. That may sometimes mean giving up your garden or your lawn. Do take note that building outwards may also be more expensive as foundation work can add up to your expenses.
For those who do not have the extra space outside of their homes, building upwards or making a house addition plan will be more beneficial. Building upwards is not as expensive as building outwards but you can lose a small amount of space on the ground floor for the stairs. Another benefit of building outwards is that your home may have a higher resale value compared to single storey homes.
Those are just some of the pros and cons but it is still ultimately up to you whether you want to build outwards or upwards. Whatever your choice may be, we will make sure that the design of the house addition plan or house extension plan is seamless. We will see to it that it will look like it is still part of the main house and not something that was just plopped down. We will ask for your input and ask about your lifestyle since we know that the design process is a collaborative effort between the homeowner and the house designer. We know that in order for you to be truly happy with your living space, we have to make sure that we make a house plan addition that meets your design requirements. It's just not about what we think is best aesthetically but also how you are going to use the space and how it will match your day to day activities in your home.
With our years of experience in making house addition plans and building a house extension plan to reality, you can be assured that we follow building codes. Having built hundreds of home additions in the past, we are very familiar with the Dos and Don'ts of building one. We make sure that every house extension plan that we do will be approved by the city council. So you do not have to worry or stress about it.
People have different reasons for having an extra space, be it a room for a baby on the way or in-laws moving in, we can design a space for you. We have designed sun rooms, family rooms, bathrooms, kitchens, bedrooms, and even a garage. We have dealt with all sorts of house extensions and house plan additions. We have a team of highly qualified individuals who have acquired the necessary training for the job at hand. You can be assured that the house plan addition will be overseen by professional.
To start making your dream home addition into a reality, call us up today. We can whip up a house plan addition that will meet your needs and match your design personality. At Anthony and Associates, we will make sure that we come up with a house plan addition that is truly unique and one that you can be proud of.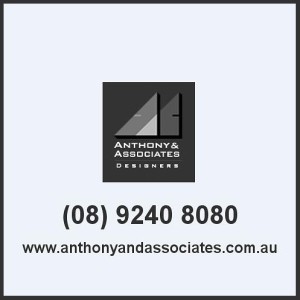 For more information, call (08) 9240 8080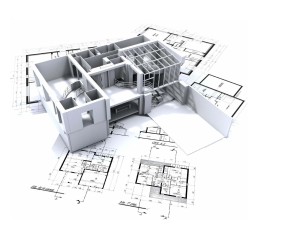 Are you looking for someone who could do architectural drafting for your new house or home improvements? You have come to the right place. At Anthony and Associates, we take any Perth architectural drafting services very seriously. We give all our projects the utmost importance no matter how big or small it is.
Through the years, our business has thrived on word of mouth or referrals. Most of our satisfied clients refer us to their friends and family because of the reasonable price that we offer. We do not charge an exorbitant amount for Perth architectural drafting services. We make sure that we give high quality work. It does not mean that if we charge less compared to big name architectural design companies that you will be getting a mediocre house plan. We can give you the same quality of work that big name companies offer at a much lower cost. We have built a name as a go-to architectural drafting in Perth and we will not throw that away by providing second-rate service.
Another reason why clients are greatly satisfied with the Perth architectural drafting services we provide is because of our "personalized" service. That means we are willing to work with your schedule and adjust accordingly. We make sure that we will not leave you with unanswered questions. Rather, we will ensure that the questions you have about architectural drafting in Perth is addressed.
The reason we can give our clients good architectural drafts is because our team has the necessary training for the job. Our head designer and project manager has a Bachelor's degree in Architecture from UWA. That means you can expect architectural drafting to be done professionally. And on top of the training, our team has great experience in doing different types of drawings or plans for home and commercial projects. For the house projects, our team has extensive experience in doing designs, drawing house plans and drafts for new builds, renovations, home extension, and home additions. You can be assured that the house plan will follow Perth's building codes. That means you will have no problems with getting council approval. Our team is also used to working with the different players in the industry. That is why we know what builders expect from us and for any architectural drafting in Perth that we do.
A lot of people end up with nice-looking houses but are not completely happy with it. And you may ask why that happens. The answer is simple. The house designer only thought of something that would look good as opposed to something that the client wants and matches the client's lifestyle. In our line of business, we know that listening to what you (the client) want is very important. We will make certain that we listen to you and what you want to get out of Perth architectural drafting services. We take the time to get to know you and what your "design personality" is so we can give you a house plan that will fit you to a tee. We will discuss every detail with you when it comes to architectural drafting so that we will end up with drawing you a plan that you will love and you feel comfortable living in. Moreover, when we come up with architectural drafting, we do our very best to give each one a unique look, making sure that we do not copy one of our previous works. We want you to end up with an original architectural drafting in Perth.
There are a lot of people who are not so good in visualizing floor plans and blueprints and we know that. That is why we can also come up with a 3D model along with the architectural drafting. With the 3D model, you will be able to see every angle and every detail of your house. You will have a clear picture of what it will end up looking like. Thus, you can point out things you want to change or want to improve before finalizing the house plan.
So if you are looking for architectural drafting in Perth that is easy on the pocket and one that is professionally done, come to us. We will do our very best to make the experience hassle-free for you. Not only will you get a house plan of your dreams, but we will make sure that you will have a pleasant experience when you avail of Perth architectural drafting services. Give us a call today so we can start giving you the best possible Perth architectural drafting service.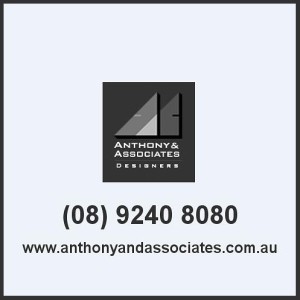 For more information, call (08) 9240 8080