Looking for an expert an architecture graduate near Perth is no easy feat. It can be really time-consuming and confusing especially to the people who do not have any experience in dealing with an addition expert near Perth. Some people may think that cheaper is the way to go, but this should not be the case when adding an extension to your home. You have to be wary of people offering a lower price for their services because they may not be qualified to do any type of design or architectural job.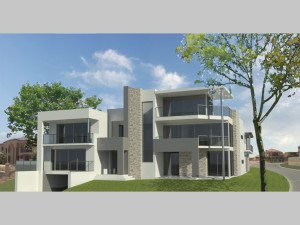 When looking for a graduate of architecture in Perth, it is important that you take a look at the person's credentials first. It is vital that the graduate of architecture in Perth you choose has the right background and education for the job. It is imperative to look for someone who has a bachelor's degree in Architecture to ensure that they have the right training to carry out the task at hand. The graduate of architecture in Perth from Anthony and Associates has that and so much more.
The head designer at Anthony and Associates, Brett Anthony, graduated at UWA with a degree in Architecture. That means he is qualified to be your graduate of architecture in Perth. With his background, he can surely whip up a design that is perfect for your personal style and your home.
You may think that "he has the education for the job but does he have the experience." He has actually worked at Perth's largest design company. Thus, he has been exposed to different types of projects and issues that may come along with it. Since establishing his own company, he has worked as an architecture graduate extension in Perth for hundreds of projects. That means he has practically dealt with any issue that goes with building an addition or extension for one's home. As a graduate of architecture in Perth, he is not only equipped with the right education, experience, but also problem-solving skills. What does that mean for you? Well, that means you would not have to stress about issues related to getting a home addition or home extension. He and his staff can deal with it so you do not have to worry about a single thing.
There are a lot of architectural firms or design companies in and around Perth but the reputable ones charge a stupendous amount for the services of an architecture graduate addition in Perth. But why pay more when you can get high-quality work for a lower cost? Anthony and Associates is proud to offer its clientele great designs and workmanship at a price you can afford. You can be assured that you will not be overcharged for their services.
Samples of their work as an graduate of architecture extension in Perth can be seen on their website. Not only will you see detailed pictures of their past projects but even the floor plan is available so you can check it out. Before and after photos are also available so you can see how a simple house has transformed into an elegant and modern structure with just a home addition or home extension.
If you have a lot of questions about getting a home addition or home extension, you can call them up. They will be glad to help you out and help you sort your concerns. If you are already ready to take the plunge and have a graduate of architecture in Perth design your dream home addition, feel free to contact them at your convenience.
Choose Anthony and Associates for a worry-free experience when building your home addition or home extension.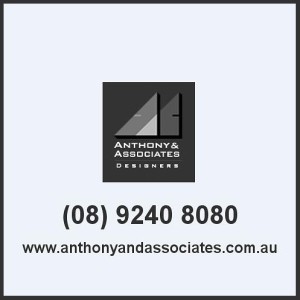 For more information, call (08) 9240 8080