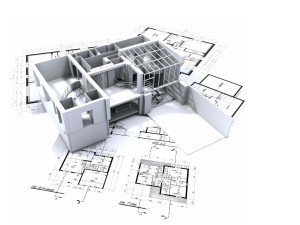 When looking for professional drafting services, you can trust that we, at Anthony and Associates, will do the job for you. Our professional draftsmen are known to deliver good results when it comes to architectural drafting services.
So why should you choose Anthony and Associates to provide architectural drafting services for you?
Personalized Service – The people behind ourcompany know that providing service that will best suit our clients is very important. We will make sure that we will cater to the clients' needs and we will see to it that clients' deadlines are met every single time.
Affordable price – At Anthony and Associates, we know that the projects that clients currently have may already cost a lot. That is why we make sure to provide professional drafting services at a very reasonable cost. When availing of ourarchitectural services in Perth, you can be assured that you will not be overcharged.
Keen attention to detail – For any draftsman that you choose, it is very important that he/she be meticulous and make sure that every house or building plan made is precise. At Anthony and Associates, we make sure that every detail is perfected.We take every project seriously no matter how big or small it is.
Well-trained and Highly Experienced Draftsman –We have draftsman who have been trained to deal with any type of professional drafting service. Not only that, with their years of experience in this field, they have practically done every type of architectural drafting services Be it for a residential or commercial project, new builds, and even existing structures. You name it; our team of experienced draftsmen can do it all.
On top of that, our team is knowledgeable about the local building codes. If you want something that does not meet these building codes, you will be informed right away. So this can be corrected before you start your project.
If you employ us solely for architectural drafting services, put your mind at ease since we have experience in dealing with other professionals in the industry. We have worked with different builders, and developers. We know what it is that they specifically look for in a technical drawing so you wouldn't have problems in conveying the details of the project to them.
Satisfied Clients – At the end of the day, what is really important is delivering a well-made architectural blueprint. By doing that, along with good customer service, we have a number of satisfied clients who only have nice things to say about the architectural services in Perth that they received. By having satisfied clients, it is clearly a testimonial that we are doing a great job for every architectural service in Perth that we do.
Apart from the usual professional drafting services that we offer, we can also create a 3D model for your project. With a 3D model, you will be able to visualize your project easily. Flaws in the design can readily be seen and can be augmented with the help of our professional draftsmen. You will be able to see what the end product will look like. You can view every angle of your building or home; giving you a very realistic idea of your project. Thus, you can easily pinpoint things that you do not like and have it revised before the project starts.
At Anthony and Associates, we are not just limited to providing professional drafting services, but we can also design your home, build you a home extension or home addition, and we can also provide interior design services. That means you will not have to jump from one company to another for a particular architectural service in Perth. All that you need for building a new home or adding a home extension can be found in one roof. That will make it easier for you since you do not have to coordinate with other professionals to have your project done.
You can never go wrong when you choose us to do architectural drafting services for your house or any commercial structure. Trust that you only get the best possible architectural services in Perth at a price you can afford. We have a committed staff that only has your best interest in mind. We have a very flexible team so we can adjust to whatever your needs may be. So what are you waiting for? Contact our team now so we can start discussing on how to provide the best architectural services in Perth for you.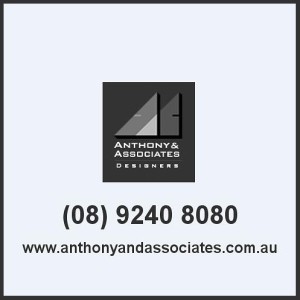 For more information, call (08) 9240 8080