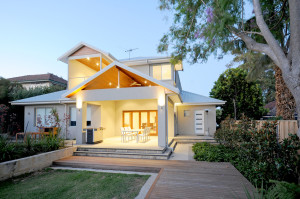 Are you in the market for a home designer in Perth? Then you have come to the right place. Here at Anthony and associates, we are passionate about homes—either in building new ones or adding an extension to an existing house. We make sure that we put our heart and soul into each project. We treat each project as if it was our own. By doing that, you can be assured that the end project will truly be a superb one.
When choosing us to be your designer in Perth, we will do everything in our power to turn your dream home into a reality. We understand how a person's home is a reflection of who they are. And we know that we are the instruments of making this possible that is why we make sure that we get to know you and your dream project. And starting with just a simple sketch, we will be on our way into making it come true.
We know that choosing a designer in Perth is not an easy feat. With all sorts of home designers popping up in and around Perth, we know how confusing it can be to choose one that is right for you and your project. Others may pride themselves in the experience that they have but here at Anthony and associates, we really pride ourselves in getting clients what they want and need. We know that the key to any project is communication, that is why we make sure and take the time to listen to you and what your needs are. There are no rules here. We simply follow your lead and make sure that your home's end design will truly be a representation of you and your personality.
We make sure that we cater any kind of design.
At Anthony and associates, we deal with all kinds of home projects imaginable. We can design new homes for you and your family. Also, we can do home renovations, and home additions or extensions. There is no project too big or too small for our team. We make sure that we cater to any kind of designed homes in Perth.
We not only cater to making designed homes in Perth but we also offer Perth drafting services. We can do Perth drafting services for any type of project that you can think of. We can do it for existing buildings or even for new ones. We know how important the draft is for a building's design that is why we make sure that all of our measurements are on point and truly precise. Our drafting manager is known to be really meticulous and has a keen eye for even the tiniest of details. You can never go wrong when you hire us to do any type of Perth drafting services. Our team is always ready to take on any challenge with regards to Perth drafting services.
One of the greatest concerns of would-be homeowners and homeowners who would like to renovate their homes is the price. And we know that. We understand that having a well-designed home in Perth can be really costly. That is why we make sure that we do not overcharge you for our services. We make sure that we only give you a fair price when hiring us to be your designer in Perth.
We also know how nerve-racking this can be and how stressful it may be for the homeowner. Hence, we make sure that we deal with every issue or problem that may arise. With the many projects that we have undertaken in the past, sometimes, there are still unforeseen issues that will come about even with the meticulous planning done. And we can assure you that we are well-adept at solving any of these issues or problems that may arise. We do not want to add up to any of the stress that is brought about by building a house.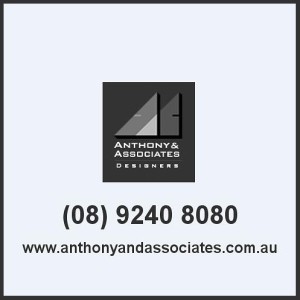 Call us up today so we can discuss details with you and give you an idea of what to expect. And If you are interested in taking a look at one of our architecture graduate, we can surely set up an appointment so you can see the quality of our work firsthand.
For more information, call (08) 9240 8080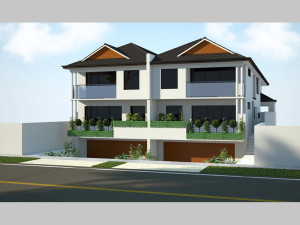 Are you looking for a Perth building designer for your home? It is important to choose a Home designer in Perth that will listen to your wants and needs. Anthony and associates can do just that. Their team of highly qualified designers realize that the homeowners' wants and needs are extremely important. Thus, they see to it that that their expectations are met. They also realize that it is a collaborative effort. They will not proceed with a project without getting the inputs from the homeowners themselves.
Anthony and associates may be considered a small Perth building designer compared to their other counterparts, but that should not hinder you from enlisting their services. They may be a small company but they do not fall short on experience. In the past ten years alone, they have worked with more than 200 additions for the home. As a home designer in Perth, they cater to different sorts of building projects; be it a new build, an addition, or a home renovation, they can do it all. They have also seen all kinds of problems and issues that come along with building and renovation projects and have addressed all of these issues appropriately. Their team is capable of handling any issues that may come their way and are able to adapt with any kind of situation.
The team of designers at Anthony and associates know how nerve-racking it can be to build a new home that is why they make sure that they provide a personalized experience for every client that they work with. They make sure that they ask for the clients' opinions and needs before sketching a design for them. Also, they ensure that the client agrees with what they are about to do instead of just pushing what they think is aesthetically pleasing to the eyes.
When choosing a Perth building designer, it is important that the architecture graduate or the building designer will give you the plan specifics. Every little detail must be discussed and the plan must be laid out. You can expect all that when choosing Anthony and associates to do your home's building design. They know that it is important to keep the clients in the loop and keep them updated throughout the whole process.
Apart from being a home designer in Perth, Anthony and associates also offers drafting services in Perth. They can provide measured drawings of new builds and existing buildings. They not only offer drafting services in Perth for home projects but commercial projects as well. They are proud of the fact that their draftsmen have keen attention to detail. They know that every single detail matters that is why they make sure that every drafting job that they undertake is handled with great precision.
One of the great things of employing Anthony and associate as your Perth building designer is that you have the liberty to choose your builder. If you already have a builder in mind, they can work with that builder. There is also no need to worry if you have not yet contacted a builder or have no idea how to get in touch with one since they can set you up with qualified builders that they have worked with.
Choosing a team of professionals who will undertake your home project is not an easy task. It is always best to check previous work and projects. With the great number of projects that the team has undertaken, for sure, there is one project that you can check out to see the quality of work. Checking previous projects would be a great way for you to check the quality of the design first hand.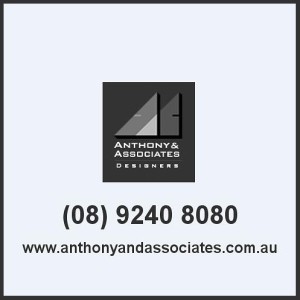 So when you are in the market for a home designer in Perth, you should highly consider availing the services of Anthony and associates. Their team is easy to work with and are willing to work on collaborative projects. They are well adept with working on home renovations, home additions, and new builds. In addition to designing homes, they offer drafting services in Perth for new projects and existing buildings. Contact them today so they can turn your dream project into a reality.
For more information, call (08) 9240 8080