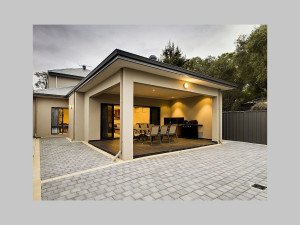 Do you want a classy house design Perth? Anthony and Associates can surely whip up a beautiful design for your home. Looking at their portfolio on their website, you can see that they have come up with stunning modern designs. With their current and past projects, they take pride of the fact that they can give personalized service for every client.
Anthony and associates will not only make sure that you have a gorgeous house design Perth, but they also ensure that they listen to you, the Client. They will see to it that the designs that they do will meet your needs. Not only that, they will make sure that the style they come up with matches your personality. They know that it is not their design or taste that should be followed; but instead, they know that they are only mere instruments so you can have the perfect house design Perth.
A lot of people would want to hire the services of a professional house designer Perth but get turned off by the stupendous amount that the house designer Perth will charge. You will be surprised to learn that, at Anthony and Associates, they will not overly charge you for their services. They make sure that the prices that they charge are attainable for the people who would want to avail of their services.
You may be curious if they are qualified to do any house design Perth when the prices are very reasonable. And the answer to that is yes, they are qualified and highly-capable to do any type of home design Perth. In fact, the head designer, Brett Anthony, has a bachelor's degree in Architecture. After graduating from UWA, he has worked at one of Perth's largest design and drafting companies. On that job, he was exposed to various types of design projects. He has garnered invaluable experience that is vital to the work that he does today.
What type of home design Perth can Anthony and Associates do?
Anthony and Associates can do any type of home design—be it a new build, a home extension or home addition, or even a home renovation. They have already done hundreds of home additions in the past. With that, they have seen all types of issues and problems that may come along with home projects and have dealt with all of it accordingly.
Building a home or renovating one can be highly stressful especially for new homeowners. That is why they make sure that they handle any issues that may arise so you do not have to worry about a single thing.
Do you need to contact your own builder when availing of their services?
Some homeowners and would-be homeowners have already contacted their own builders to work on their projects. That is not a problem with Anthony and Associates. They are flexible to work with any builder that you may have. Some of you may be worried that you have not contacted a builder of your own and have no idea who to contact. No need to worry, Anthony and Associates can also set you up with a builder and they will work together to build your dream home design Perth.
So if you are in the market for a house designer Perth that will not charge you an arm and a leg for their services, then Anthony and Associates is the one you should contact. They have built a reputation of executing spectacular home design Perth that homeowners can be truly proud of. Call Anthony and Associate's talented house designer Perth today to discuss your future home projects.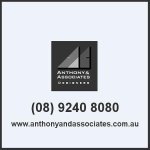 For more information, call (08) 9240 8080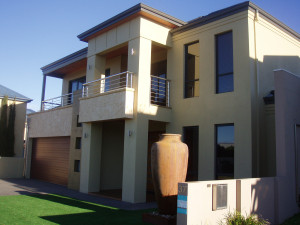 Choosing a home designer in Perth is something that should not be taken lightly. Someone that you choose to be your home designer in Perth must not only be someone who is knowledgeable in that field but someone who can also convey your ideas into a beautiful home design. A good home designer in Perth must listen to what the client has to say and should be able to translate his/her needs into a home design that is both functional and beautiful. So when you are looking for someone to do your home's design, you should highly consider availing the services of Anthony and associates.
As a home designer in Perth, Anthony and associates has been known to be open to anything and listen to what the client has to say. They make sure that they take the time to know what the clients' needs are and make sure that they are taken into account in the final design. They know for a fact that this requires collaboration or "team effort" of both them and the client to be able to come up with a fully functional end design.
People renovate or improve their homes for various reasons. Some simply want a new look and feel while others would want to add value to their homes. But for any reason that you may have, hiring an exceptional home designer in Perth will surely make things easier for you. You can be assured that the architectural design services in Perth provided is top-notch.
For any design services in Perth, trust that Anthony and associates can do the job. They are willing and able to undertake any type of home project including renovations, building an extension to the house, or even designing a new home. For the past ten years that they have been in this business, they have already done hundreds of home additions. With that, they have come to experience all sorts of different issues that may come about in building additions or home extensions. They have made sure that issues that came about were addressed accordingly and in a timely manner. No job is too hard or issues too complex for them to handle. Anthony and associates simply delivers and adjust to the demands of the job.
Anthony and associates has been known to be great designers, and being a good home designer graduate in Perth means that the surroundings and the location will all be taken into account as well. Making sure that the design would fit the area and using only building materials that would best suit it. This is evident in all their past projects. In fact, you can browse through their portfolio or take a look at their past projects in person for you to get an idea of the quality and the type of work that they do. Another great thing about Anthony and associates is that they do not charge unreasonable prices for their services. They know how costly the project can be. Thus, they make sure that they do not overcapitalize on the architectural design services in Perth that they provide. They also make sure that your money is well-spent by providing good service and high quality work.
When signing Anthony and associates as your home designer in Perth, there is also no need to worry if you have not contacted a builder yet. They can easily contact one for you. They can also work with you even if you already have your own builder. They will make sure that it will be as stress-free as it could possibly be. And also make sure that it is a pleasant experience for all parties involved.
For high-quality design services in Perth at reasonable prices, make sure you choose Anthony and associates for any home renovation projects and new builds that you have. You can be assured that they will collaborate with you and consider your ideas. You can never go wrong with Anthony and associates since past clients only have nice words to say about them. They truly are satisfied with the work done.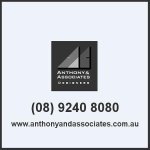 Contact them today so you can start discussing your ideas with a qualified home designer in Perth.
For more information, call (08) 9240 8080