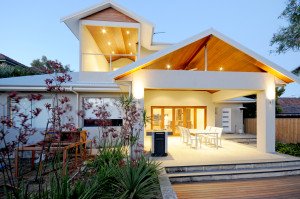 Beautiful house design in Perth does not come by often. Truly beautiful homes are a result of architecture graduate/home designers who put their hearts and souls into the project. And that is what you can see when you look at the portfolio of Anthony and Associates. When looking at their past projects, you will be able to see that a lot of work came into their house design in Perth. They just do not make a house design in Perth just for the heck of it; but they make it a point to keep the characteristics of the surroundings and the location. Along with that, they integrate the clients' needs and wants in the design process; making each part of the home fully-functional for the family who will live in it.
Compared to other firms, Anthony and Associates is relatively new to the business. They have only been in the business for ten years but that does not mean that they offer fewer services or that the quality of work is less. In fact, they offer practically anything that any home architecture companies offer. They can make a unique design for a new home, renovate your home, and make a house extension design in Perth.
Anthony and Associates may have only been in the business for ten years but the quality of work is great. This can be seen in any house extension design in Perth that they do. In the past few years, their company has designed over 300 home additions. That just goes to show that a lot of people have trusted them and continue to trust them with their house extension design in Perth.
A Perth building designer should not only be good with design; but should also be equipped with time management and problem-solving skills. Since there may be a lot of unforeseen issues or problems that may get in the way of the project. Therefore, it is important for the Perth building designer to know how to tackle these issues and deal with them accordingly. With their past projects, Anthony and Associates has managed to meet these expectations and they have proven that they can handle whatever problem that may come their way.
Time management is also very important when building a house or a house extension. Bad time management means that the project can carry on for weeks, or worse, even months. And that would translate to more cost to you. When availing the services of Anthony and Associates, you are assured that everything will be done in a timely manner.
One of the things that Anthony and Associates Is truly proud of is the cost. They make it a point to make it affordable to anyone who would need a house design in Perth. They know that building homes would be very expensive that is why they make sure that your dreams are attainable by making it easy on the pocket. If you have been wanting to build a home or looking for someone who would do the house extension design in Perth for you at a much cheaper cost, then Anthony and Associates is the right "team" for the job. They will not overcharge you or suggest expensive things or materials that you do not need; instead, they will work with you to make sure you are within your budget.
So if you want a home design that will not cost you an arm and a leg, set up an appointment with Anthony and Associates. They are the perfect Perth building designer that will give you the design that you want at a price you can afford.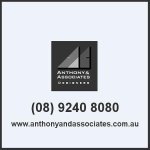 For more information, call (08) 9240 8080