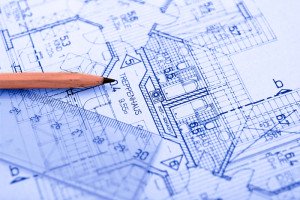 When in need of drafting services Perth, hire only the experts like the ones we have at Anthony and Associates. Our skilled draftsmen are ready to take on any kind of job.
When do you need professional drafting services?
There are a number of different reasons when you may need design and drafting services in Perth. One of the most common is when you are building a new home or a commercial infrastructure. Others employ the services of a draftsman when renovating their houses or when they want to add an extension to their current homes. Not only that, you may need drafting services Perth when you are applying for a Council Approval. These are just some of the projects when you may need a draftsman but we are glad to let you know that our professional draftsmen are well-versed when it comes to any of these projects. They are well-aware of the different building codes and can give you advice when they see something that does not seem fit or does not meet the building requirements.
What should you look for in a draftsman?
Experience – This probably is one of the most important factors that you should consider when looking for someone who could do drafting services Perth. Your future project greatly depends on the house plan or the blueprint, thus; it is extremely important to employ a draftsman who knows what he is doing. At Anthony and Associates, we have draftsmen who have years of experience in the business. Their different experiences exposed them to different kinds of building projects. As a result, our draftsmen are adept at doing any all kinds of Perth drafting services.
Knowledge in Building Codes – Nobody wants to have a house plan that does not meet certain building codes. To be sure, you should only hire draftsmen who have knowledge about the different building codes in Perth. Our draftsmen at Anthony and Associates have been doing professional drafting services for different homes in Perth for years now. That means our draftsmen are well-acquainted about the different building codes. We make sure that you will not have any problems with getting council approval when we draw a plan for your new home or your home addition/extension.
Relevant Training – It is highly imperative for you to get a draftsman that has the necessary training to get the job done the right way. That means the draftsman must have ample knowledge when it comes to structure of a house or a building. He/she must know the different materials and methods used in construction. Also, the draftsman must have a deep understanding of the different principles when it comes to building houses so that he/she can make a building or a house plan that is built to last. When you avail of our professional drafting services, we can assure you of that. In fact, our head designer has a degree in Architecture so you do not have to worry about anything regarding your house plan.
Active listening – Not just for Perth drafting services, but for any service that you may avail, it is crucial that the person you are working with has the ability to listen to you. Our professional draftsmen and house designers know that they are merely just a medium for you to have a house that you truly want. Our team will not push you into a design that they want, but instead, they will take the time and listen to what your needs or wants are. Our team knows that for a design to be effective, it must be functional. That is why when you avail of our drafting services Perth we make sure that your needs and lifestyle are addressed when making a house plan for you.
These are some of the most important qualifications when you are looking for someone who can do professional drafting services for you. And, at Anthony and Associates, we are proud that all of our draftsmen meet all these qualifications. If you are still uncertain or have questions about drafting services Perth, you can talk to one of our draftsmen so you can put your mind at ease. Our draftsmen will be eager to work with you and point you in the right direction. So for your Perth drafting services needs, trust only our expert draftsmen. You can never go wrong when you avail of our professional drafting services. We will make sure that you get your money's worth by drawing you a plan that is not only sturdy but a house design that is truly a reflection of your personality. Call us up now to inquire about our Perth drafting services.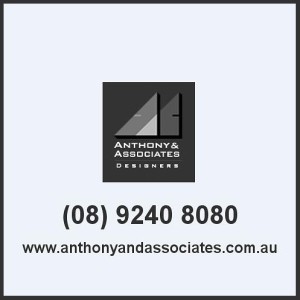 For more information, call (08) 9240 8080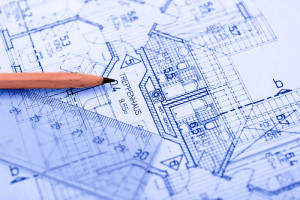 Anthony and Associates has building designers who are qualified to do any kind of building projects. That means they have the necessary skills to design houses, commercial buildings, and industrial buildings. They are not limited to designing new builds since they can also come up with a design for home renovations and home extensions.
The building designer at Anthony and Associates will see to it that the design they come up with will suit your needs. They will make sure that the designs they produce meet your budget requirements. They can also suggest some designs that do not cost a lot to maintain. Also, the building designer can give you an idea what home designs have a potential resale value.
Their job is not limited to designing homes or buildings. The building designer can deal with all the required approvals and they can also deal with the construction work so you do not have to worry about a single thing.
Selecting a building designer Perth is not an easy task. Here are some of the reasons why you should choose a building designer Perth from Anthony and Associates:
• Good Quality Home Designs – With Anthony and Associates, you can be assured that you will be ending up with magnificent home designs. You can take a look at their past projects to get an idea of what type of designs they can come up with.
• Good Listeners – As a professional building designer Perth, it is important that the person you choose to design your home will listen to what you want and make sure that the design will meet your needs. The designers at Anthony and Associates know how important it is to listen to their Clients in order to provide a design that they will like.
• Highly Skilled Designers – The designer at Anthony and Associates has all the necessary trainings and education required to practice in Perth, WA. As a matter of fact, the head designer has a degree in Architecture. With that you can be assured that you will be getting designs from certified professionals not just from someone who claims to be a Perth building designer.
• Experienced Designers – The head designer and founder of Anthony and Associates has years of experience under his belt. After graduating from UWA, he has worked for one of Perth's leading design and drafting companies. That enabled him to gain enough experience to establish his own design company. On top of that, after establishing Anthony and Associates, they have already dealt with more than 200 home addition projects.
• Value for your money – By getting the services of a Perth building designer from Anthony and Associates, you can be assured that you will not be overcharged for their services. You can be certain that you will be getting your money's worth since their designers are professionals who are experienced and qualified for the job. You have to be wary of people who are charging much less since they may not all be experienced enough to actually come up with quality designs.
We know how hard it is for would-be homeowners to choose a good building designer Perth. The list above should help you in choosing a Perth building designer for your home.
If you want to start your journey of building a new home or adding an extension to your home, get in touch with a Perth building designer from Anthony and Associates. They have designers who will surely listen to your needs and what you want to get out of a home design. Call them up today to start discussing your dream home design.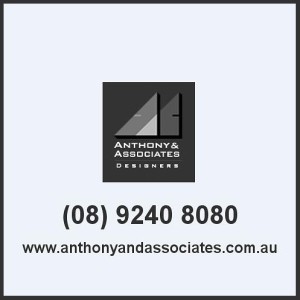 For more information, call (08) 9240 8080