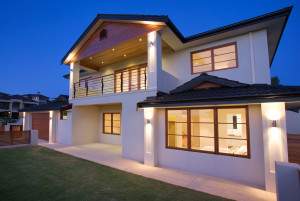 Make the dream home that you have always wanted into a reality with the help of the experts in house extension design in Perth. Whether you intend to have some alterations done to your home's current design or if you want an entire new extension, you can have the best Home designer in Perth to work wonders for you. Years of exceptional experience and unparalleled design skills make us popular among new and established homeowners alike.
We have made it our company's mission to provide the best house extension design in Perth because we want our clients to live happily in their homes. No matter how grand or luxurious your plans are, our superior drafting services in Perth will surely live up to your expectations. Do you want a two-story extension? Do you want something modern and edgy? Is there a particular part of your house that looks bland and needs a little sprucing up? Are you excited to bring to life the lovely home that you have been carefully planning for all these years? If you answered "Yes" to any of these questions, you have come to the right place.
We are among the most reputable companies that provide house extension design in Perth. Our work has never failed to impress, primarily because we put our heart, skill, and dedication to every project that we handle. Through the years, families who have dreamed to have their homes renovated or extended have come to us for our drafting services in Perth. Our hearts swell with pride with the knowledge that future generations will enjoy and experience the beauty of the homes that we have carefully crafted to our clients' wishes.
Do you have a little difficulty on deciding what type of home improvement you would want to have? Worry not, because our reputable Home designer in Perth can also help you with that. We fully understand how important it is to come up with a design that will most suit your family's lifestyle. We will work with you throughout the entire process and will take all of your inputs into consideration. Aside from being pleasing to the senses, the homes that we create are fully-functional and well-planned. We have mastered the art of fusing beauty and comfort. Let your creativity loose as our drafting services in Perth will be the one to translate that into a place that you will surely love to come home to every day.
Having a whole new part of your house constructed sounds like a lot of work, doesn't it? Worry not, because you do not have to lift a finger to achieve your dream home. How is that possible? Aside from providing you with impeccable drafting services in Perth, our dedicated team of professionals will also take care of handling all the submissions that need to be made. Handling home extensions in Perth can be a very long and tedious process, and it is an activity that most home owners simply do not have time for. Make the most out of your time and let your Home designer in Perth do all the work for you. From supplying the required drawings and drafts to the processing of the application, we have got all the bases covered. Things can never be more convenient than this.
Are you worried about how much the house extension design in Perth will cost you? You will be pleasantly surprised at how affordable it can be. If you are looking for value for your money, our competitive pricing and easy payment terms will be more than perfect for you. If you were to ask our clients about us, they will surely say that our services are worth the money that you will spend. Who knew that you can have your dream home even with a modest budget? Just because your home looks lavish and cozy, it does not mean that you have to shell out more than you intend to.
If you have any inquiries about how you can avail the most respected Home designer in Perth, do not think twice about contacting us right away. We would love to hear your questions and cannot wait to start beautifying your home.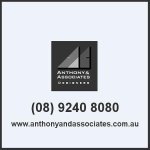 For more information, call (08) 9240 8080