If you want to transform your existing lackluster home into an elegant one, then you should consider getting a good architecture graduate in Perth. A great home architecture graduate in Perth can revamp your home. That means you will be able to add value to it while making your living spaces more functional. If you want to do just that, then you can enlist Anthony and Associates for the job.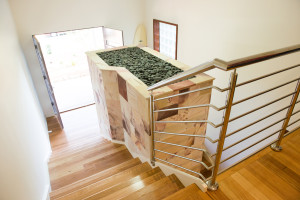 Anthony and Associates has been in business for a few years now. They have come a long way since the company was first established 9 years ago. A lot of homeowners have entrusted them . With Anthony and Associates, you can be sure that you would be getting the services of a qualified architecture graduate in Perth. The head designer received his degree in Architecture from UWA. On top of that, he has acquired the necessary experience when he worked for one of the largest design and drafting companies in Perth. You can never go wrong with availing of their services since the people behind Anthony and Associates has the educational background and the work experience for the job.
You may have come across someone who offers really cheap services as an architecture graduate in Perth. But you have to be wary of the people who offer inexpensive services because they may not have enough experience to carry out a certain project. Instead, you should highly consider Anthony and Associates since they have tons of experience and they have dealt with a lot of home addition projects. They have come across different types of situations and different types of issues or problems that come along with the process of installing a home addition. Most of the time, situations like these, would require that the architecture graduate in Perth possess problem-solving skills to be able to deal with different issues that may come about. You can be shelling out a huge amount of money if a wrong decision was made. With Anthony and Associates, they make sure to choose a solution that is cost-effective so you would not have to spend more than what is expected.
As an architecture graduate in Perth, they understand that it is important to get to know the homeowner's design preferences. They know how important it is to take into account what the people living in the house needs. That is why they make it a point to listen to them carefully in order for them to create beautiful designs that caters to their needs. When you hire them, they also make sure to consider the surroundings and the location when creating home designs.
Availing their services means that you will have the option of getting a builder or they can contact one for you. Being in the business for quite a while, they have already come to establish professional connections and they can surely get in touch with a qualified builder.
There have been a lot of startup companies that offer cheap services in Perth but most of them are not competent enough or do not have enough experience. It is important not to scrimp on a home architecture graduate in Perth because you may just end up with low quality work and designs that are not up to par with today's standards. It is important that the person you choose will not overcharge you for their services and the workmanship and the designs meet your expectations.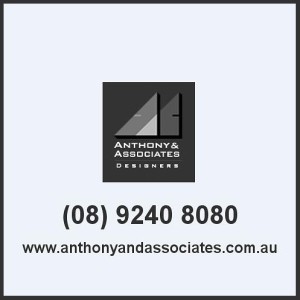 For more information, call (08) 9240 8080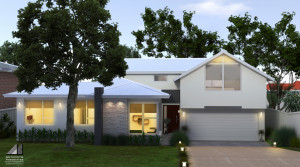 When you are looking for someone to do your house design extension in Perth, you should consider getting Anthony and Associates for the job. Anthony and Associates has a team of experts who can do home design extension in Perth that can give you classy designs at a reasonable price.
What to expect when availing the services of Anthony and Associates as your house designer in Perth?
Personalized Service – With Anthony and Associates, you can be certain that the home designer in Perth will tailor fit a design just for you. They will make sure that you will have a unique design that is truly a reflection of your personality. Not only that, they will see to it that the design they come up with will match your lifestyle and your needs.
Stunning Designs – You can look at their portfolio on their website to get an idea of what their past projects look like. You can see home designs that are worthy to be featured in a magazine. You will see that the home additions that they do are seamless and you will not notice that it is not part of the original house.
Highly-qualified house designer in Perth – Education and experience is what set Anthony and Associates apart from the others who offer cheap services. The resident home designer in Perth has a Bachelor's degree in Architecture. After completing his degree from UWA, he joined one of Perth's leading design companies. There he was exposed to different types of projects where he gained enough experience. He then set up his own design company: Anthony and Associates. Today, they cater to a multitude of home projects like new builds, renovations, and even house design extension in Perth.
Reasonable Pricing – Hiring Anthony and Associates to do your home design extension in Perth means that you will not be overcharged for the services that you avail. They make sure that they charge each and every one of their clients a fair amount. There may be other companies or persons who say they charge a very small amount. You have to be cautious about these things. Make sure to check out their credentials because most of the companies that offer a very low price may not be competent or does not have enough experience to pull off a big home project
Problem-Solving Skills – This is one important skill that every home designer in Perth must possess. Knowing how to handle certain issues during the process of building a home means they can possibly save you money from the unnecessary expenses that may come about. It also means that issues will be dealt with accordingly the soonest possible time to avoid extending the project beyond the expected delivery date.
Qualified Builders – Some homeowners find it taxing to look for builders themselves. At Anthony and Associates, they can save you time and hook you up with professional builders who are capable of doing the task at hand. However, if you already have a builder and prefer to use them for your home project, that is also possible; Anthony and Associates is open to work with the builder that you have.
These are just some of the reasons why you should hire Anthony and Associates to be your house designer in Perth. They have done a lot of house design extension in Perth that is why you can be confident that they can do pretty much anything when it comes to your home addition or home extension. If you have any questions or concerns or you want to consult them for your own home design extension in Perth, feel free to call them up at your convenience.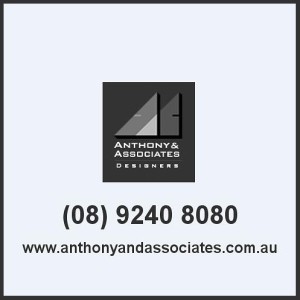 For more information, call (08) 9240 8080